The Land of ZOOMOOV Adventure Park
The Land of ZOOMOOV is a magical place ZOOMOOV's characters are from. It is here, children frolic in their dreams when they fall asleep.
However, the colours are fading, and only by reminding the characters of ZOOMOOV of positive values, can the colours and magic be restored.
What The Land of ZOOMOOV is about?
The Land of ZOOMOOV is an Adventure Park suited for kids between 1-12 years old. This is where you can find all our concepts – ZOOMOOV Village, Doodly Woods, Jolly Fields & Amazing Maize thoughtfully crafted and housed in one location where kids of every age group can find an adventure that awaits them!  
Land of ZOOMOOV
Adventure Park Locations:
1.Pacific Place – Jakarta
Only Available in Indonesia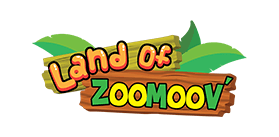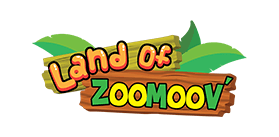 Land of ZOOMOOV
Adventure Park Locations:
1.Pacific Place – Jakarta  – Level 2
2.SerPong – Jakarta