Story of ZOOMOOV Village
ZOOMOOV Village is the home built with love by all the 8 characters of ZOOMOOV – Lionel Lion, Elva Elephant, Taffy Tiger, Paw Paw  Panda, Hayley Horse, Danny Duck, Matcha Monkey, Furla Fox.
Taking a break from their daily fun and play, they gather at ZOOMOOV Village to relax and bond. When the 8 different characters meet,  there is always bound to be an exchange of friendly banter.
Breathing in the fresh woody scent from Doodly Woods, seeing their accomplishment from the daily harvest in Jolly Fields and hearing the rustle of maize in Amazing Maize, home is indeed where the heart is!
What is ZOOMOOV Village?
The magic all started at ZOOMOOV Village.
A happy place for bonding activities between parent and child age 1-12, to enjoy a special time together on the ride to explore the sights and surroundings.
So hop on to a ride and MOOV with us! After all, ZOOMOOV is the PLAYtime for all!
ZOOMOOV Village Locations:
1.AMK Hub – Level 3
2.Changi City Point – Level 2
3.City Square Mall – B2
4.Downtown East – Level 3
5.Harbourfront Centre – Level 3
6.Hillion Mall – B1
7.Junction 8 – Level 2
8.Kallang Wave – Level 1
9.Marina Square – Level 3
10.NorthPoint City – Level 3
11.Our Tampines HUB – Level 1
12.Parkway Parade – Level 2
13.Suntec Tower 3 – Level 3
14.United Square – Level 1
15.West Coast Plaza – Level B1
16.Westgate – Level 4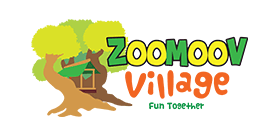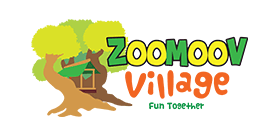 ZOOMOOV Village Locations:
1.AMK Hub – Level 3
2.Changi City Point – Level 2
3.City Square Mall – B2
4.Downtown East – Level 3
5.Harbourfront Centre – Level 3
6.Hillion Mall – B1
7.Junction 8 – Level 2
8.Kallang Wave – Level 1
9.Marina Square – Level 3
10.NorthPoint City – Level 3
11.Our Tampines HUB – Level 1
12.Parkway Parade – Level 2
13.Suntec Tower 3 – Level 3
14.United Square – Level 1
15.West Coast Plaza – Level B1
16.Westgate – Level 4